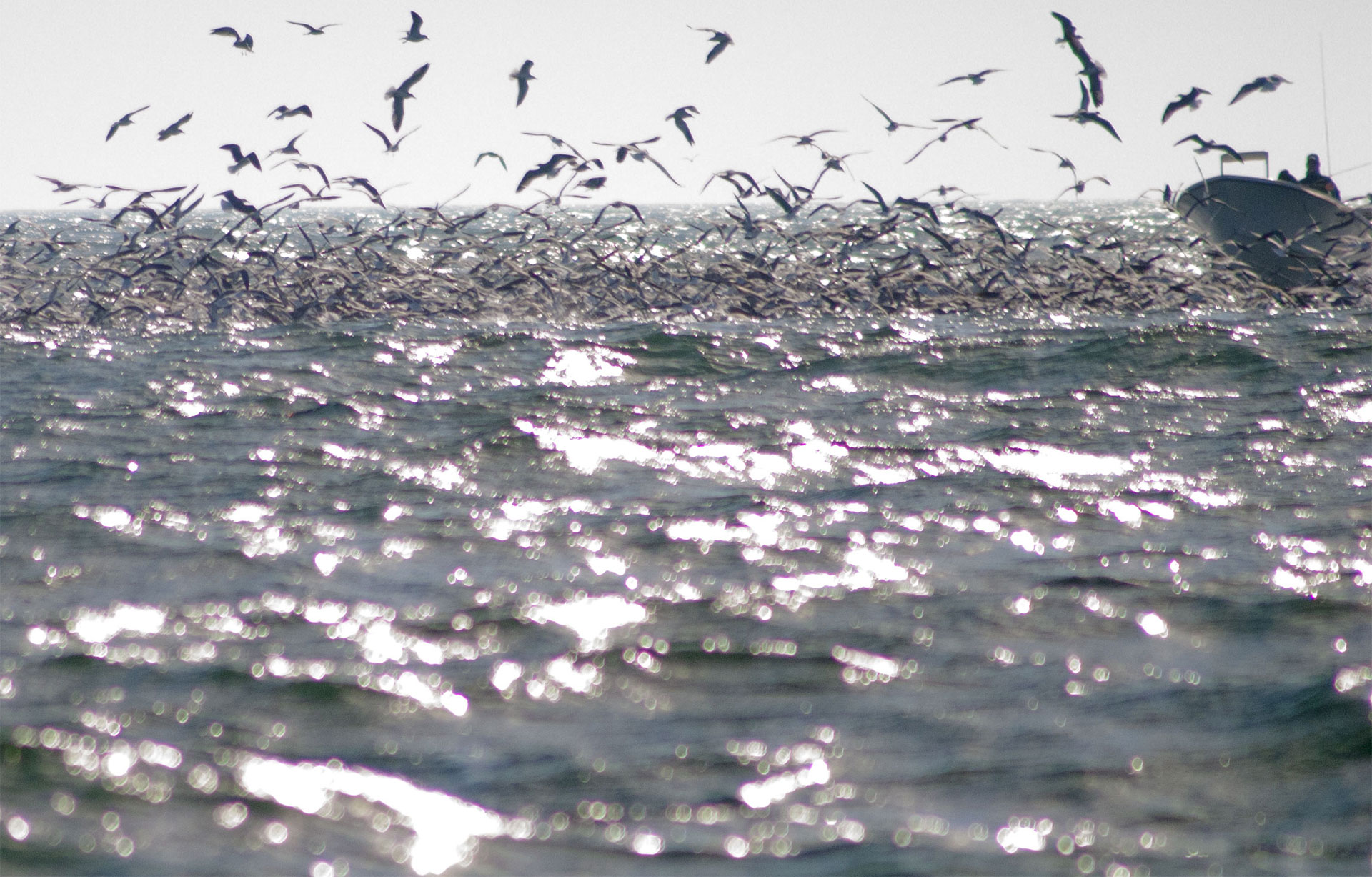 MONTAUK FLY-FISHING REPORT
November 16, 2017* Montauk still going strong !
"Fly Fishing Montauk Fall Run"
Give us a call 516-238-7642
Today was like the beginning of the Fall Run. The last few years warm water temps have extended our migration season. Massive schools of Stripers running for miles. Be part of one of the most powerful forces of Nature on our planet "The Montauk Fall Run!" As days get shorter a signal is received by a multitude of creatures that inhabit our planet to prepare for change.  It is acted upon by inhabitants of Sea, Land and Sky and Montauk is the epicenter for migrations in the Northeast.  Stripers, Albacore, Bonito, Tuna, Bluefish, Weakfish to name a few descend on Montauk to cash in on a biomass of bait that gathers at the point.  In as many years as I have been a witness to this, I am always  overwhelmed. Angler's worldwide know to Fly Fish Montauk this time of year and find their way "To the Point." These multiple migrations continue into December.  To be a part of this phenomenon give us a call.  Check out photos of the month to see what has been going on.
Your Captain
Fishing charters, casting lessons & Gift Certificate's available. 
Natural Anglers client caught & Released World record 60+ pound Permit 
"An Anglers dream"
Some days you wake up and know, today is going to be good day. I don't know why that is, maybe the planets are in alignment,  even your dog is unexplainably happy. February 24th was such a day. Bob and I were on the last day of a six day fishing adventure in the Acklins. We were plagued with two and a half days of un-fishable weather due to a cold front that buried the North East in snow and sub-zero temperatures. The Acklins Islands in the Bahamas 250 miles South of Nassau was also feeling the effects. On our last day we both felt energized and prepared for anything as out trip was quickly coming to an end. It wasn't long before we were both into Bonefish. Huge Cuda's were also prowling the Flats. After Bob donated some tackle to these toothy torpedoes and managed to land a few beauties, it was nearly 2PM, Bob and I were experincing that sinking feeling as the end of our trip closing in. Our guide Garon decided to try one more spot. That's were this story begins…
Go to Angler Adventures and you can read all about it in Bob's words.
https://youtube.com/watch?v=0m-XzHBsceQ%3Frel%3D0