Natural Anglers
Saltwater Fly Fishing & Light Tackle Fishing Charter
Located on Long Island's beautiful South Shore just 30 miles from Manhattan via LIRR train or auto. Lying between the mainland and the barrier beach, and running some fifty miles to the East are the protected waters of the Great South Bay. These waters are long known as one of the most fertile fishing grounds in the Northeast and are literally teaming with potential IGFA world record Striped Bass, Bluefish, Weakfish, Bonito and Albacore.
Your Host – Captain Barry Kanavy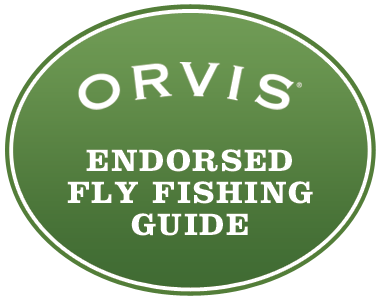 In 1990 The Orvis Company asked Captain Barry to be Long Island's first Orvis Endorsed Saltwater Fly Fishing Guide. Captain Barry has spent over forty years on these waters fishing, water fowling and boat building. He holds a United States Coast Guard 100 Ton Masters License, has been a USCG licensed Captain since 1971 and Master Helmsman of the USS America, Kennedy and Essex. His knowledge enables you the best opportunity at a successful, safe and enjoyable experience.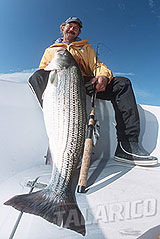 Equipment
You will fish from the deck of the Hell's Bay Marquesa and 21′ Maverick Master Angler, both are designed especially for our waters.
As an Orvis endorsed guide since 1990, you will be treated to "Orvis Standard of Excellence" and offered the latest technology in fishing equipment including rods, reels, lines and gear.
Flats Fishing
One of the most exciting experiences an angler will ever encounter is sight fishing. Imagine casting to a fish in only inches of crystal clear water, watching him chase your fly, when you set the hook there's no where for him to go but "crazy".
Follow the Fish
We pride ourselves on offering our anglers "optimum success potential". This means knowing where the fish are and taking you to them. Therefore we follow the fish through the seasons – from Long Islands' South Shore to Montauk, Martha's Vineyard down to Harkers Island, NC and back. Oh, and Andros Island in the Bahamas, too. Offering you best fishing available!
Marine Resource Conservation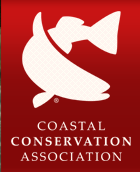 Capt. Barry Kanavy also supports the CCA NY (Coastal Conservation Association, NY) effort in promoting public awareness to practice conservation fishing ethics and educating the sportfishing community on protecting our marine resource. In 1997, Capt. Barry organized the first " Striper Classic Tournament". All proceeds were donated to CCA NY.