Fishing, Hunting Gifts & Gear

GIFT CERTIFICATES are a great holiday or birthday gift idea for fishermen or hunters. We have handsome gift certificates available. The certificates can be used for casting clinics, fly-tying classes, fishing charters, duck hunts or fishing vacations and are good up to one year after purchase. Overnight express mail available. You can send a check to: Natural Anglers, 3944 Beacon Road, Seaford, NY 11783. Or you can purchase online now.

---
The Montauk Fall Run Fly Box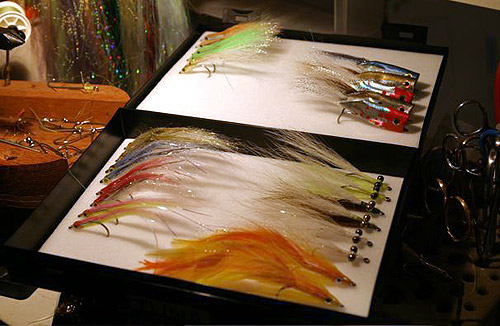 This time tested hand picked selection of flies is proven to be the most effective combination any angler can have. Don't attempt Montauk's fall run without 'em. This box contains every fly you'll need to entice Stripers, Albacore, Bonito, Spanish Mackeral, Bluefish and Tuna. All flies are hand tied by the masters themselves and are only offered by Natural Anglers.
Each box contains:
(6) Mickelson epoxies,
(5) Mickelson crease flys, (2) Mickelson Decievers, (8) Skoke Mushies and
(6) Clousers.
cost $235.00 includes fly box and shipping.
Click here to see details of these handsome flies.
---
Ultimate DUCK HUNTERS' HATS
Award winning designer CHRISTY RUBY is an Alaskan Native who lives in Ketchikan. She hunts, skins, and fleshes seal and sea otter through Native subsistence hunting. Alaskan Natives utilize most if not all of the animal when harvesting, taking only what they can consume. Throughout the U.S. only Alaskan Native people still get the privilege to hunt seal and sea otter to feed their families. In order for you to own any of the furs, the hide must first be altered and made into a handicraft. Here's a way to own a very rare handcrafted ultra warm waterproof Duck Hunters' Hat — Visit CRubyDesigns.com to order yours – it will last you a lifetime!
Seal and Sea Otter Hat
Seal outside and soft, warm sea otter lined throughout inside. Waterproof and never get a cold head again. Deer leather ties can tie behind head to wear flaps up.
Land and Sea Otter Hat
Thick land otter on the outside and premium warm sea otter on the inside make this hat impervious to all weather. Deer leather ties can tie behind the head to wear flaps up.
Or you could contact Christy directly crdesigns@ak.net
She also makes super warm Gloves and Mittens.
Meet Christy at the Smithsonian's National Museum of the American Indian – Native Art Market in NYC, Dec 1-3, 2017


Read the Bear Essential LIFE Magazine article about Christy.
---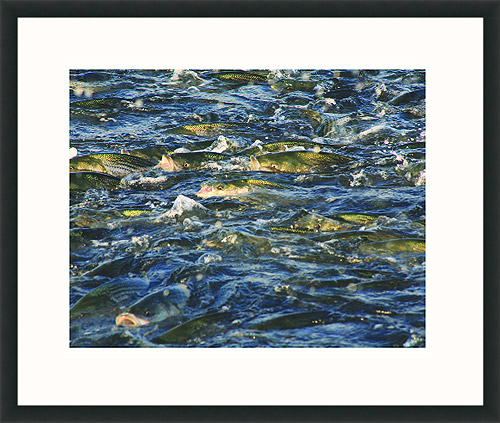 Gifts for Anglers
Each stunning printed photo is available in different sizes, printed on Kodak Professional Endura Supra paper in Lustre finish. Click here purchase from our photo collection.
Or send a check to:
Natural Anglers,
3944 Beacon Rd.
Seaford, NY 11783
For Framing options please call (516)785-7171 or email Capt. Barry captainbarryk@mac.com